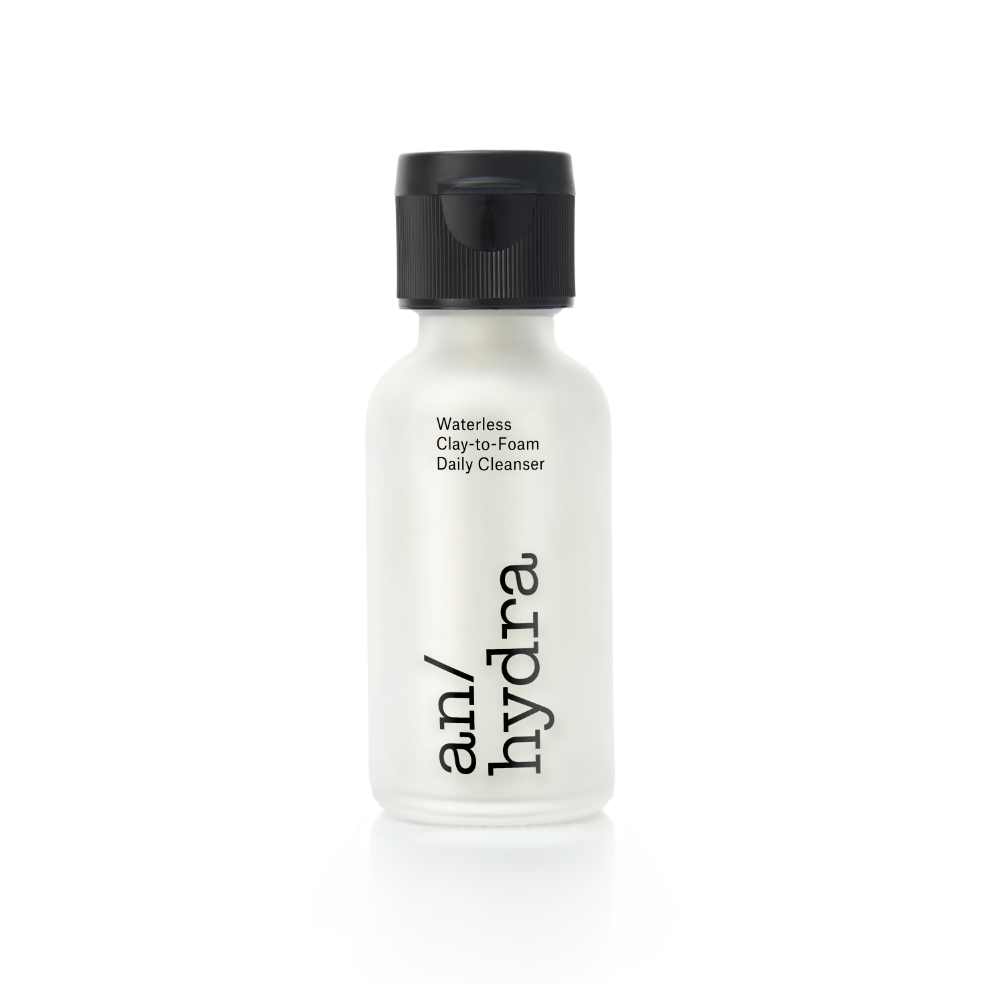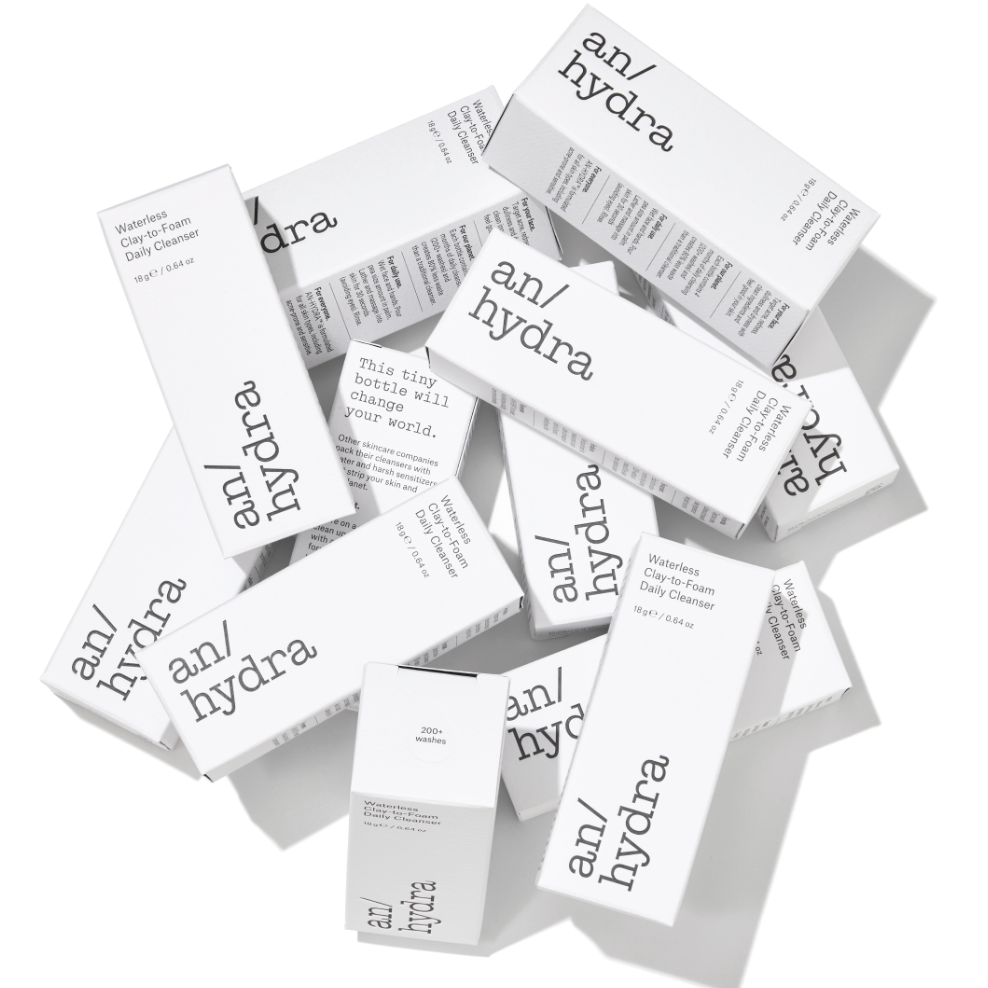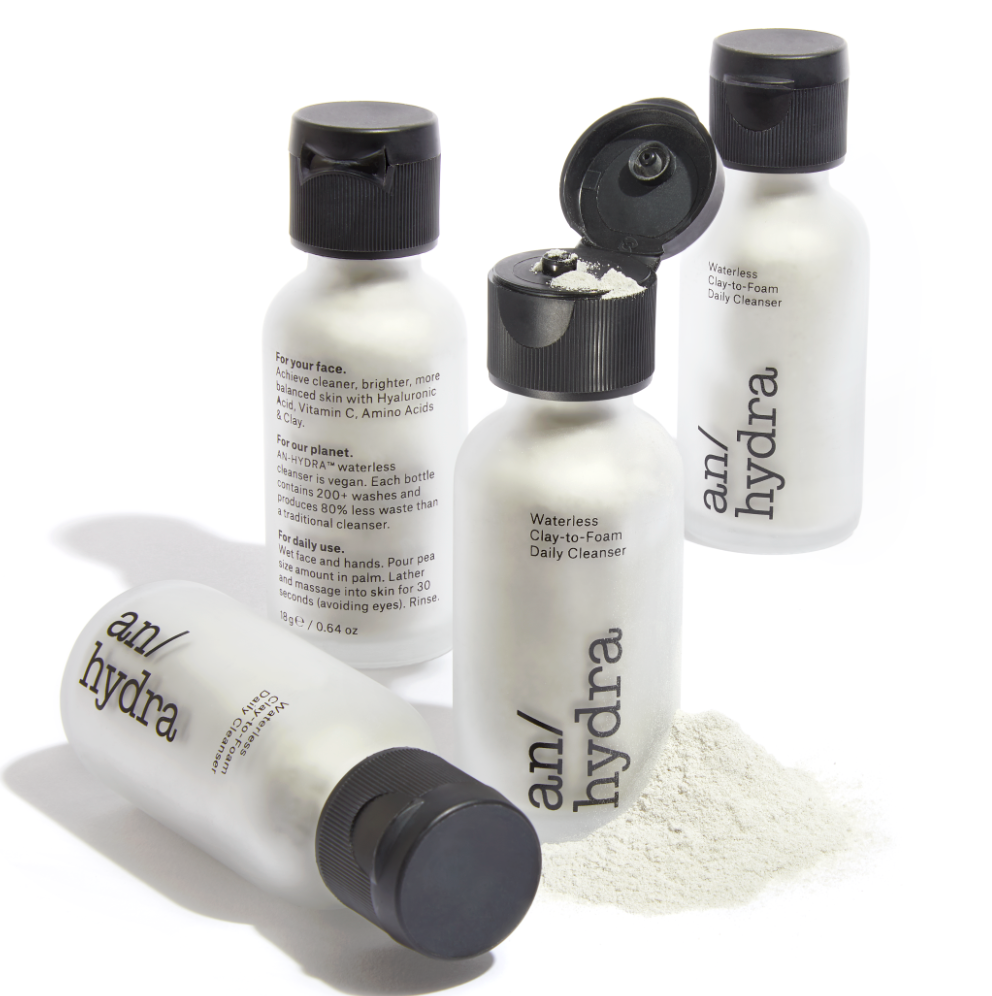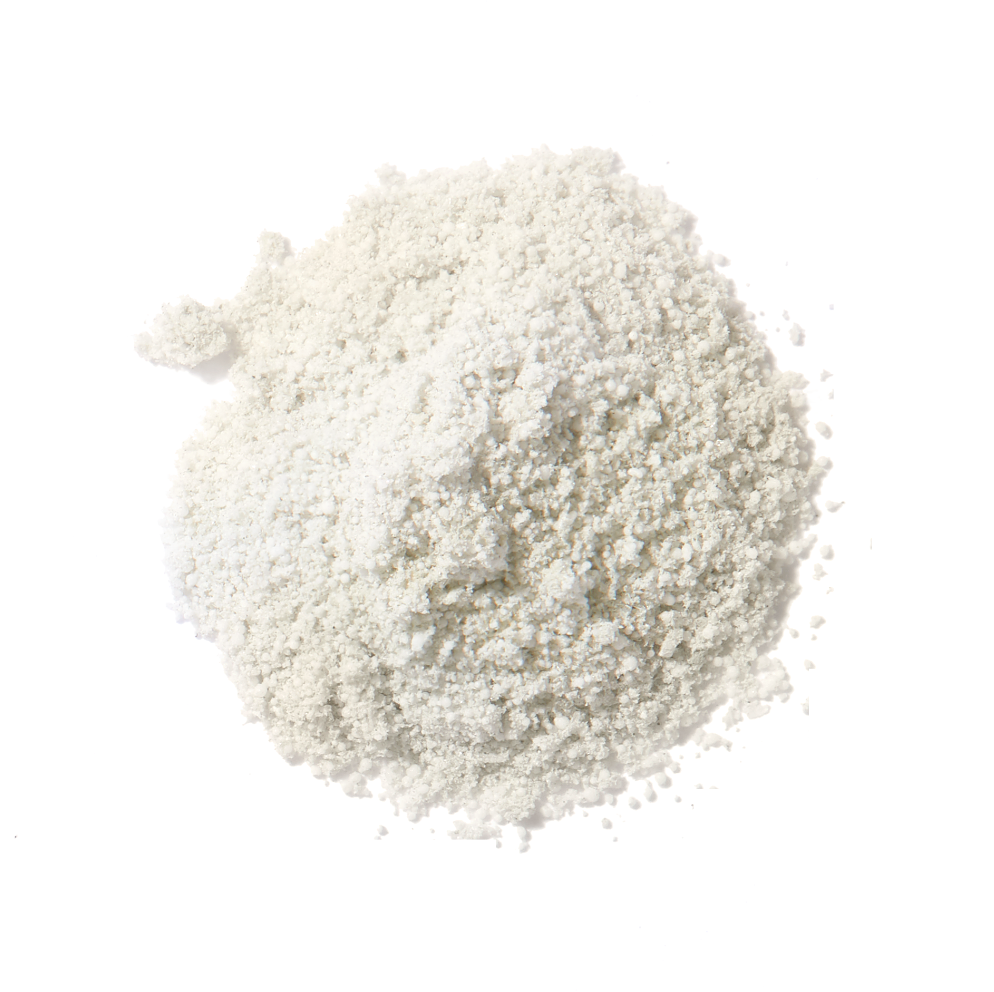 Waterless Clay-to-Foam Daily Cleanser
A magical powder that transforms into a creamy cleanser.  Just add water to remove makeup & daily grime, exfoliate, soothe, brighten & refine pores morning and night, while reducing packaging waste and footprint by 80%.
INGREDIENTS: Sodium Lauroyl Glutamate*, Sodium Myristoyl Glutamate*, L-Ascorbic Acid, Sea Silt*, Maltodextrin*, Lactobacillus Ferment*, Oryza Sativia (Rice) Starch*, Mannitol, Microcrystaline Cellulose, Xanthan Gum, Collodial Oatmeal*, Bentonite Clay*, Magnesium Aluminum Silicate*, Lavandula Angustifolia (Lavender) Oil*, Sodium Hyaluronate*, Aloe Barbadensis, Salix Alba (Willow) Bark Extract, Lactobacillus/Punica Granatum Fruit Ferment Extract *Ecocert.
Waterless Clay-to-Foam Daily Cleanser